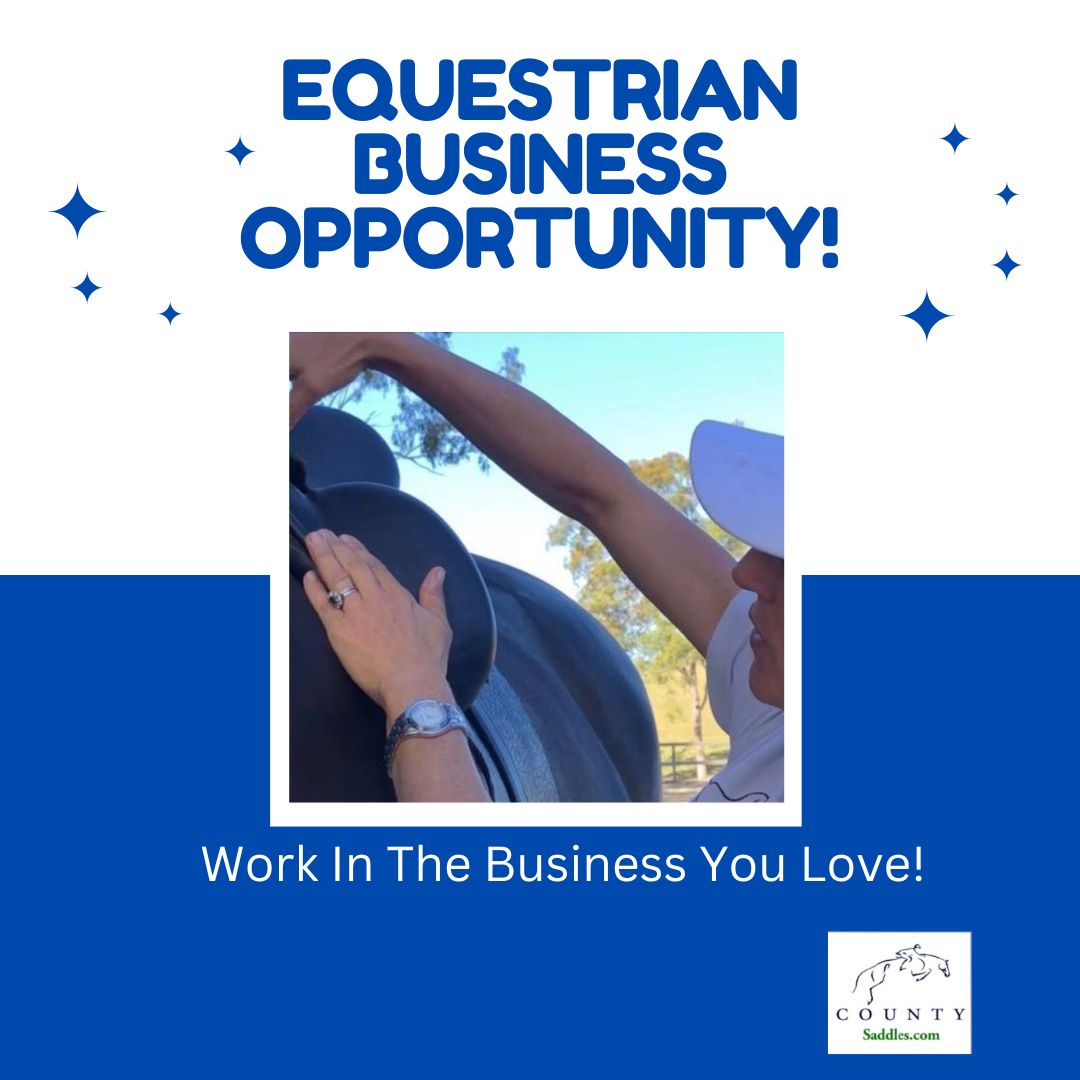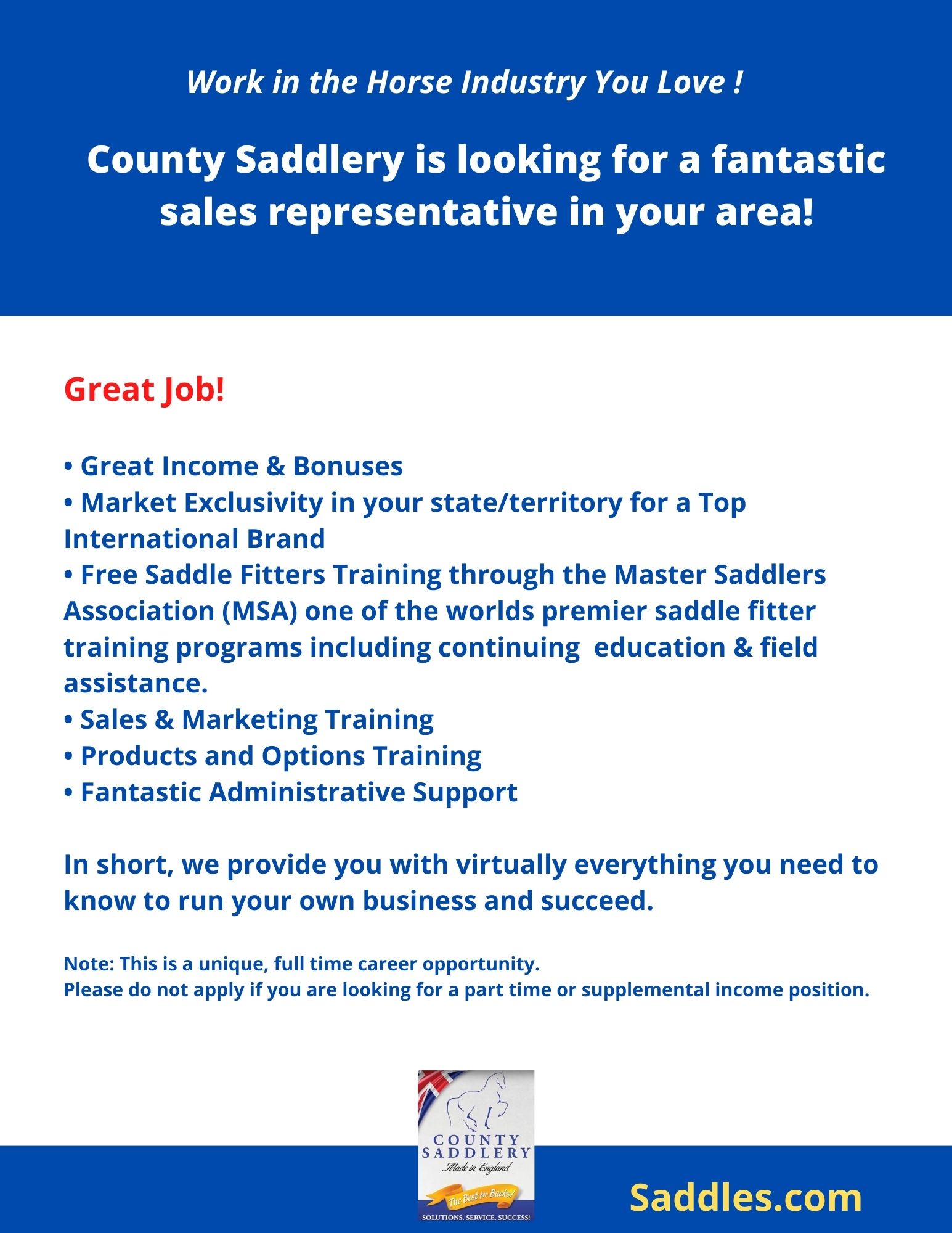 If you, or someone you know, would like to make a living helping riders achieve the ultimate riding experience, and get horses out of pain and performing like never before, this is a rare opportunity to do just that.
If you, or someone you know is a people person, has a winning personality, is a highly motivated, hard working self starter, is a great listener and 100% Customer Oriented, has great contacts in the horse industry, and has Sales Experience. Please share this with them.
Must be an experienced horse person.
WATCH THE VIDEO BEFORE YOU APPLY!
To Apply - Send Your Resume Here!