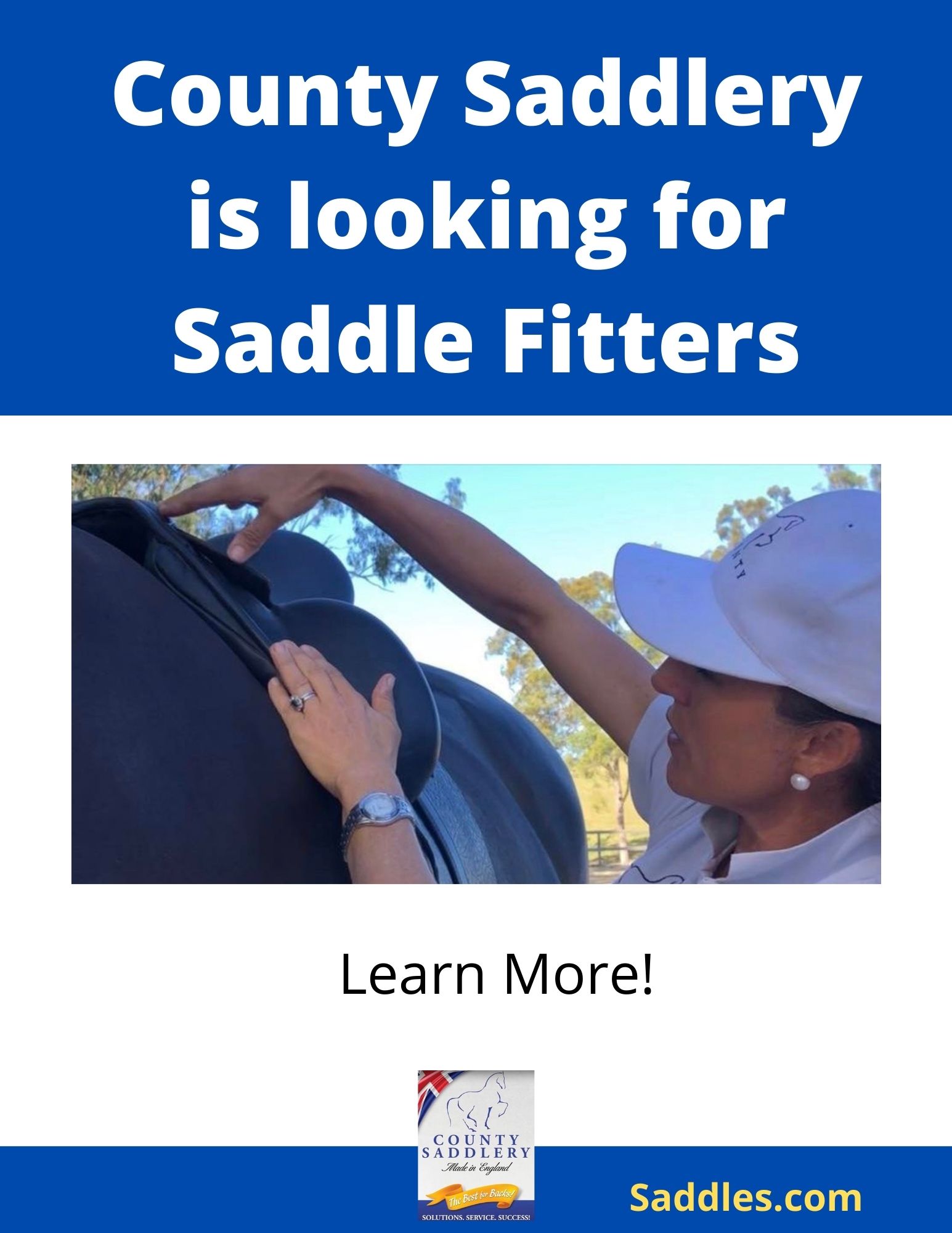 County Saddlery is looking for Saddle Fitters If you are a qualified saddle fitter with a stellar reputation, great contacts in the horse world and interested in expanding your business opportunities, we would like to hear from you.
Please answer the questions below……..and submit, to start the conversation.
Name: Address:
Email Address:
Phone:
Territory Covered
Training Experience
Are you currently representing a saddle brand ?
Also go to meet THE PERSON BEHIND THE SADDLE DESIGN To preview our "Next Gen Models" which Sold Out in Europe in just 6 weeks!
County is also looking for a sales representative in your area.
If you know someone who might be interested in a "career opportunity" and would be awesome in this position please share the following link for details…….https://countysaddlerystore.com/blog/county-saddlery-is-hiring-sales-reps/
To Apply - Send Your Resume Here!
Gene Freeze
President County Saddlery, Inc.